Your City Commissioners
Bo Patterson - Mayor/Commissioner
(850) 340-0260
Born and raised in Bennettsville South Carolina, Bo Patterson moved to Port St. Joe in 1996. He started Bo Knows Pest Control, Inc. in 1998 and continues to operate the business today. Bo is a member of the Florida Pest Management Association, and a member and two-time Past President of the Port St. Joe Kiwanis Club.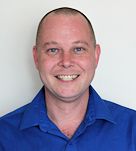 David Ashbrook - Commissioner, Group II
(850) 227-4068
David joined the Army National Guard as a way to represent his community and serve his country. Serving as a military police officer, he was deployed several times during his 12 years with the National Guard. Most recently spending 18 months in Germany managing a military police department for a small community where he worked closely with military police investigators and the criminal investigation division. While serving in the National Guard during 9-11, his duties required him to be involved in monitoring the newly appointed TSA at the Kansas City airport. David attended North West Missouri State where he studied psychology and criminal justice. He was a member of the Kappa Sigma Fraternity where he was quickly appointed as Treasurer. While working as a part time dispatcher for the local police department he managed a 22-unit apartment complex. He supervised the construction of a second complex where he then took over management upon completion. Since his arrival in Gulf County, Florida he served three years on the Gulf County Chamber of Commerce Board and held the position of Secretary and Vice President. He was instrumental in organizing and implementing a plan to increase the success of the Scallop Festival in revenue and attendance. He served on the Sacred Heart Hospital on the Gulf Guild Board where for two years he represented the board as the communications director. David is a Certified Hotel Administrator, the highest certification through the American Hotel and Lodging Association. In 2008 he joined the Tapper Company as the Director of Operations managing the 40 employees of the MainStay Suites and The Port Inn along with the responsibility of the day-to-day operations including sales, marketing, human resources and event management.
Brett Lowry - Commissioner, Group III
(850) 227-5535

Scott Hoffman - Commissioner, Group IV
(850) 519-3343

In 1980 I graduated from Bay High in Panama City. I attended Gulf Coast Community College until I joined the United States Air Force in1982. I worked as a Medical Laboratory Technician while serving in the USAF until 1986. I went to work with the Game and Freshwater Fish Commission as a Game Warden in 1987. I retired from the Florida Fish and Wildlife Conservation Commission (FWCC) as a State Law Enforcement Officer after serving 29.6 years. While working with FWC I was fortunate to be transferred to Gulf county in 1990. Initially, my plans were to stay here for one year and then transfer to Bay county where most of my family lived. Sharon and I both fell in love with PSJ. We chose to make PSJ our home. I have been married to Sharon Hoffman for over 35 years. We raised both of our daughters here. Katie and Sara both graduated from PSJ High School. Sharon is currently a Teacher here in PSJ.

After living in PSJ for over 26 years I decided it was time to serve our great city. I now have the time that is needed to properly serve our citizens.

My plan is to represent all PSJ equally. We need to look at PSJ as one city, not two cities divided by a set of old Rail Road tracks. It will take the support of the entire community. We can brake down our divisiveness. We can work together to be one PSJ not two.

United States Air Force Veteran
United States Coast Guard Reserves Veteran
Retired Law Enforcement- FWCC 29.6 Years
United States Coast Guard 100 Ton Captain License
Florida License Realtor
State Law Enforcement Chapter President Florida Police Benevolent Association FLPBA
Past Director of Upward Basketball
Former Coach PSJ Middle School Softball
Former Coach PSJ Middle School Volleyball
PSJ Resident for over 25 Years